A rental on the Côte d'Opale
The building is situated on the seafront,  so you can access on the beach directly.
The building is located at 5 minutes walking from shops (downtown).
The Wimereux 's main street has many shops and restaurants.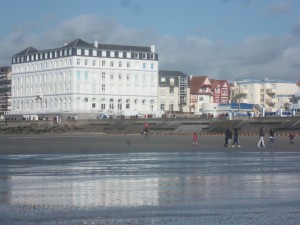 The charm of Wimereux
wimereux has kept its charm of the "Belle Epoque" with its beautiful villas . You will find this historic charm when you will arrive to the building, where is located your rental.
The origin of the building: Le Grand Hôtel
Built at the end of nineteenth century, the "Grand Hôtel" is part of the history of Wimereux. The building still have its original style: elevator, spacious corridors with parquets and thick carpets, the entrance hall is majestic with mosaic tiles.
The British high society was coming in the grand hôtel to relax, play golf and listen great music (orchestras settled on the large terrace facing the sea).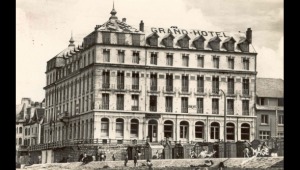 More recently, Charles TRENET stayed in the grand hotel when he came in Boulogne-sur-Mer.
Converted into apartments, the building had its facade completely renovated in 2014.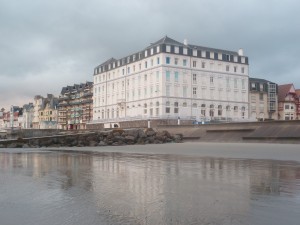 Today, The building is called "Résidence Côte d'Opale"
It is the last building on Wimereux to have a concierge
There are surveillance cameras to bring security
There are 2 lifts